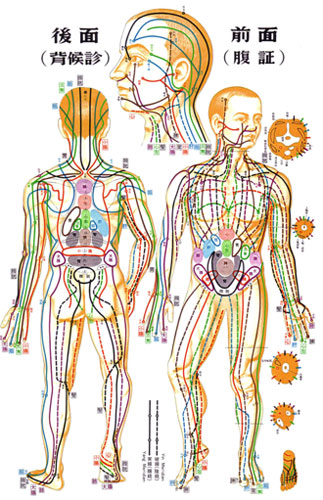 Shiatsu (Kanji: 指圧; Hiragana: しあつ) is a form of Japanese bodywork based on the theoretical framework of traditional Chinese medicine.
In the Japanese language, shiatsu means "finger pressure". Shiatsu techniques include massages with fingers, thumbs, feet and palms; assisted stretching; and joint manipulation and mobilization. To examine a patient, a shiatsu practitioner uses palpation and, sometimes, pulse diagnosis.
Shiatsu derives from a Japanese massage modality called anma which was itself adapted from tui na. Tui na is a Chinese bodywork system that arrived in Japan by at least the Nara period (710–793 CE). Tokujiro Namikoshi (1905–2000) founded a shiatsu college in the 1940s, and is often credited with inventing modern shiatsu.